About Driving Simulators using Google Maps
Jun. 25, 2014
Let me tell you some news about my driving simulators.
2D Driving Simulator on Google Maps is made with Flash and using the Google Maps Flash API. Now that Google decided to shut down the Flash API on September 2, I'm currently developing a new HTML5 version from scratch. The basic functions are already working, so probably I can release it by the deadline (yeah, I should have done this earlier…).
Here is a work-in-progress screenshot.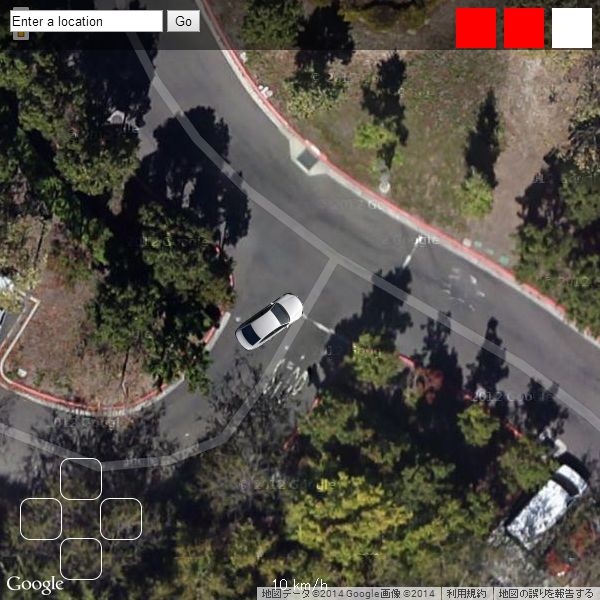 Bad news: The JavaScript Google Maps API does not have 3D functions, so I'm going to shut down 3D Driving Simulator on Google Maps as planned. I expect the Google Earth plugin will also stop working by the end of this year. I hope Google will let developers integrate the latest WebGL Google Maps.
Other projects are also going on. Stay tuned!
Written by Katsuomi Kobayashi
News Home