Future Plans
Sep. 3, 2014
As planned, 3D Driving Simulator on Google Maps has been discontinued today due to the shutdown of the Google Maps Flash API.
As this event shows, Flash Player games became outdated obviously. I'm going toward iPhone/Android apps and HTML5/WebGL. My softwares including 2D Driving Simulator will be replaced with modern technologies in coming years.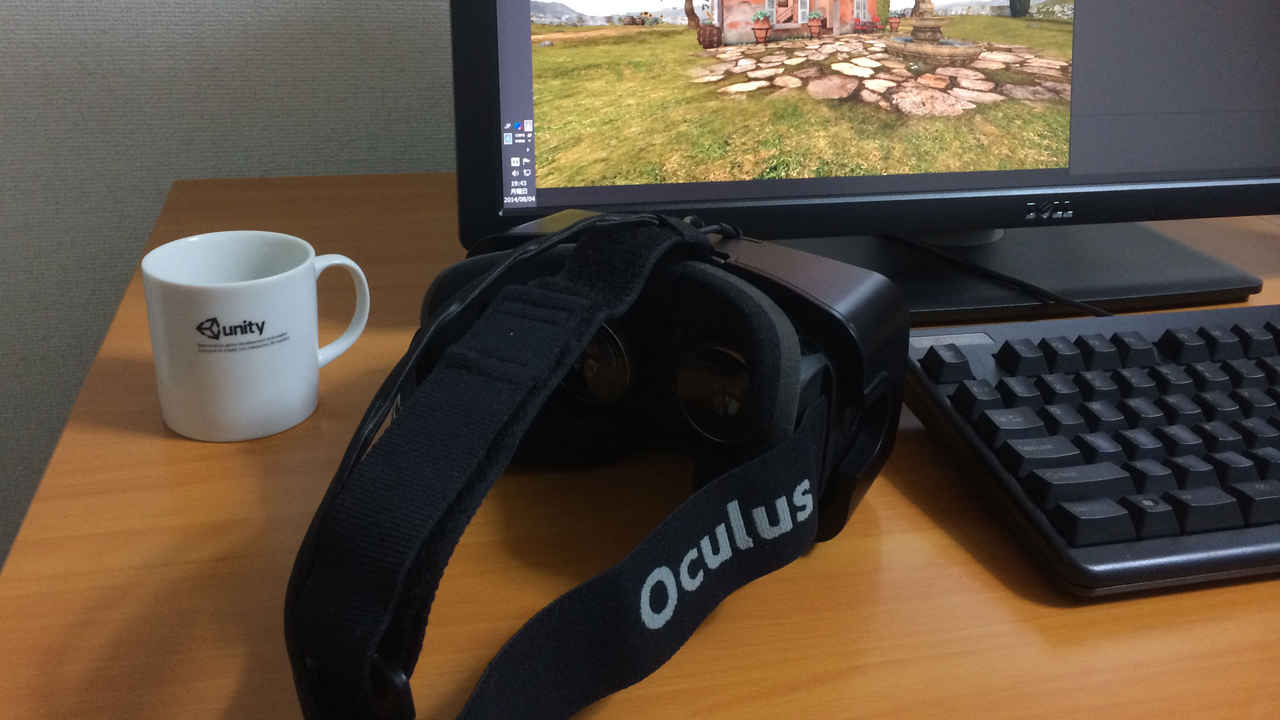 And I'm developing experimental games for Oculus Rift these days (Have you heard of it? It is a virtual reality head-mounted display. Please see the above photo). Presently it is still a developer only hardware, but I anticipate many people will be capable to enjoy virtual reality games in 5 years or so. I want to create something for the era.
For now, I have a plan to develop a complete game which optionally supports Oculus Rift in this year. Hope I can do it.
Written by Katsuomi Kobayashi
News Home