Summing Up 2014
Dec. 30, 2014
The year 2014 is about to be over. It has been a year since launching this new website.
My activities in 2014 were mainly for Oculus Rift. I attended many VR events and developer meet-ups here in Japan, but those activities were not visible online. Probably I must reconsider that next year. At least I should write some event reports… (want to read them?)
Photo: Silhouette Striker on Digital Content Expo 2014 Tokyo in October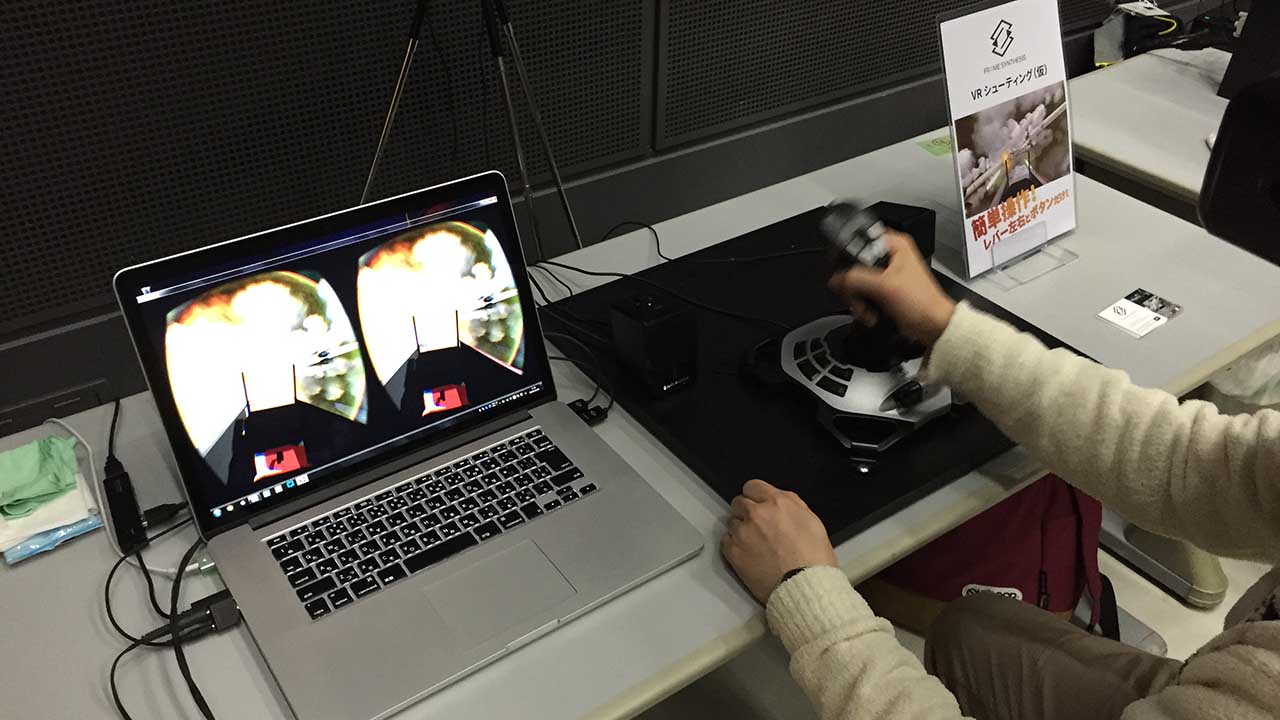 As for my driving simulators, I had to discontinue the Flash Google Maps version and the Google Earth plug-in version since Google has decided to shut down the services. Maybe Google is now preparing WebGL Google Earth and I'll probably try using it when it is released, but please don't expect it much. We must already know it is risky to depend on external services. Therefore, my priority next year will be updating standalone driving simulators or creating completely other games.
About my job, I am a freelance programmer. I'm busy working on commercial game projects these days. But I want to increase my total output and do things I couldn't do this year.
Thanks for all your support and see you next year!
Written by Katsuomi Kobayashi
News Home