About XRSynthesis
XRSynthesis™ is a general-purpose VR framework based on Unity, developed by FrameSynthesis Inc. It's not only used for in-house and outsourced development but also offered for system licensing.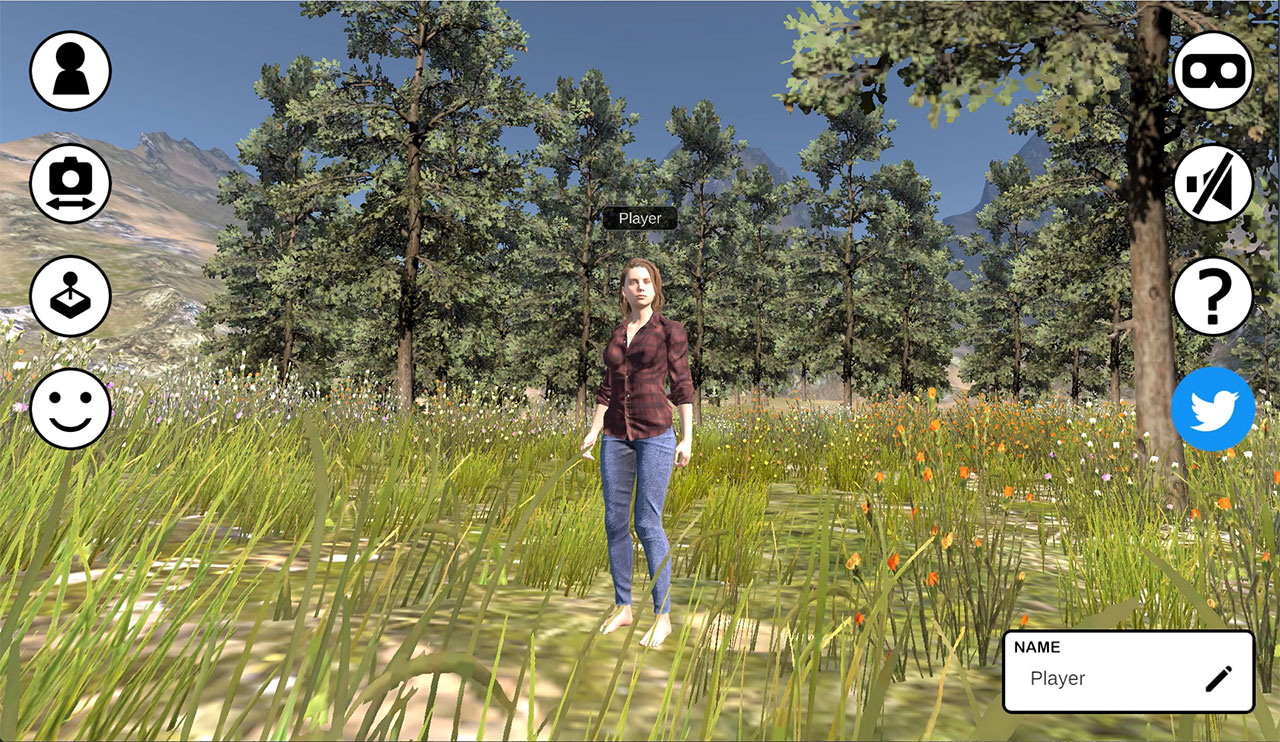 Features
XRSynthesis possesses the following four main features: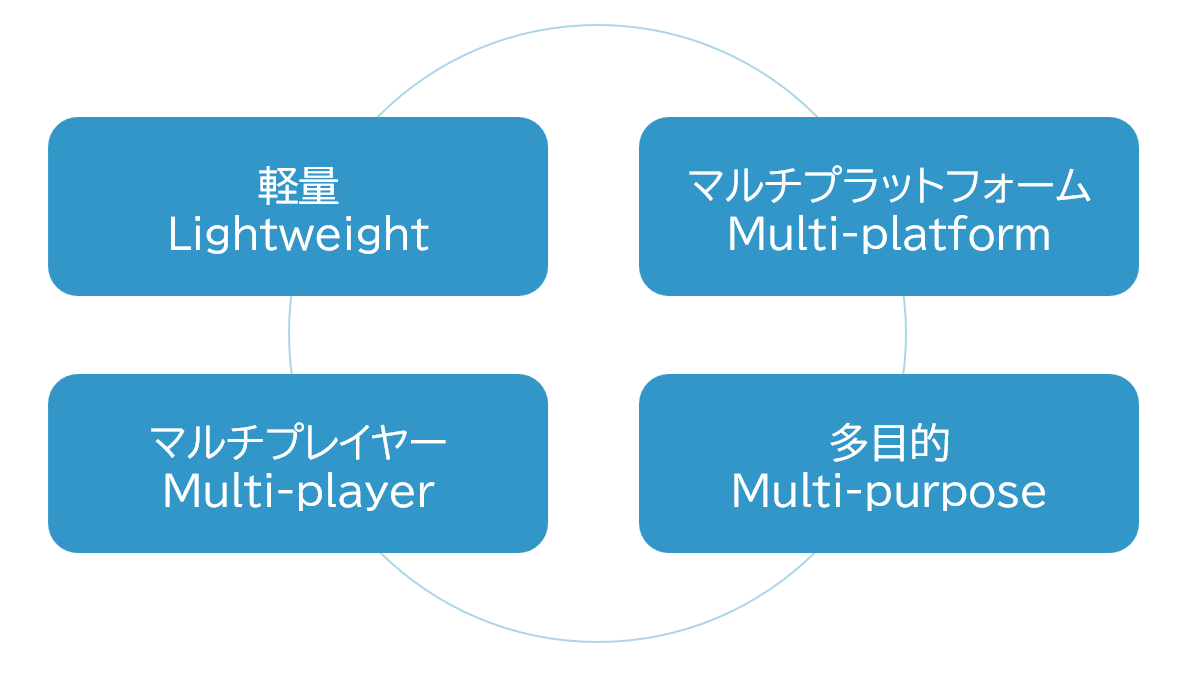 1. Lightweight
Depending on the content size, it allows users to enter and navigate a 3D space within a few seconds from a browser.
For particularly lightweight contents, it can launch within seconds even on 4G networks using browsers on iPhones or Androids. This could lead to inflow from various social networks and virality. There's also no risk of the device overheating (Note: Content optimization for size and performance is required).
2. Multi-platform
Not only does it operate in browsers, but it can also be converted into apps for various devices. It currently supports the following platforms:
Meta Quest
PICO 4
Web browsers (with support for smartphone & WebXR VR mode)
Windows (supports OpenXR VR mode & desktop toggling)
iPhone
Android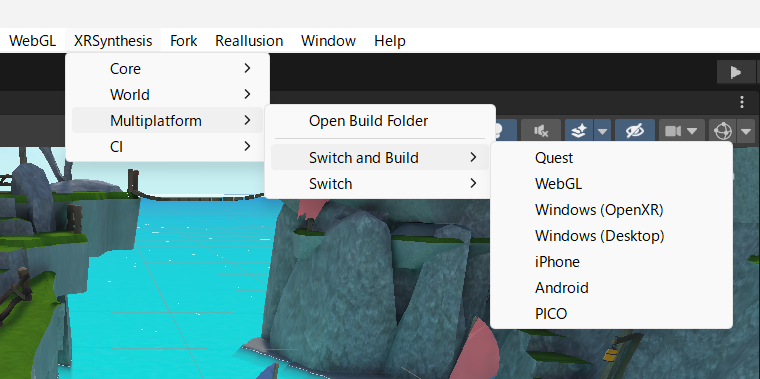 Additionally, they are currently working on compatibility with:
CAVE (a room surrounded by projectors)
Sony Spatial Reality Display
This allows for experiences like connecting a projector room to an iPhone browser to be easily set up.
3. Multi-player
It now supports network synchronization for both VR (with 3-point tracking + hand poses) and Non-VR modes.
Support is provided for several major real-time network solutions (Note: Depending on the number of users, duration, and data usage, cloud service costs may apply).
Furthermore, local network multiplayer is possible too. It's suitable for system development in environments without internet access and for location-based or event-targeted VR content creation. An example setup comprises a server laptop, a Wi-Fi router, and four Meta Quest devices (Note: When using Wi-Fi, the onsite wireless environment needs to be evaluated). Local alignment features are also integrated.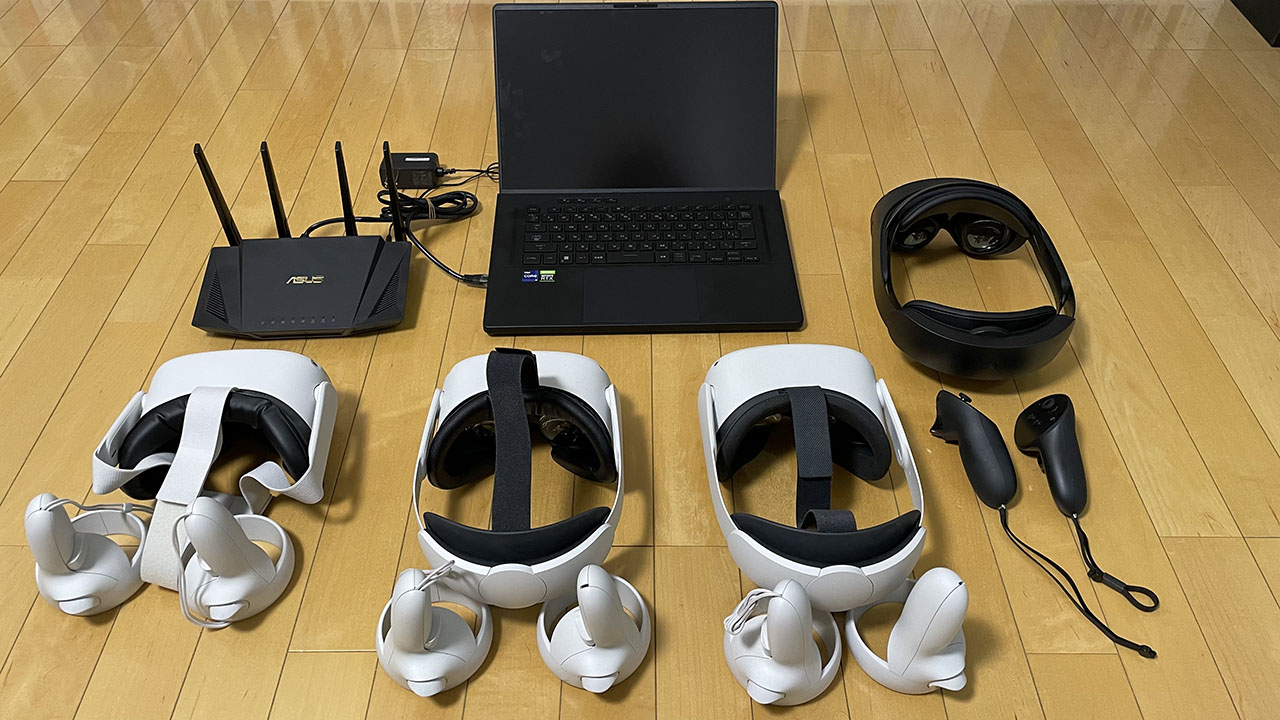 Moreover, multiplayer can be turned off. It's suitable for creating single-player content or as a fallback when the communication environment isn't stable.
4. Multi-purpose
XRSynthesis is a general-purpose VR system. It's not just a metaverse system but a customizable framework for various uses, including:
3D walkthroughs for web browsers
Base system for metaverse platforms
Location-based VR entertainment
Academic purposes (like VR experimental environments)
Cases not covered by existing VR platforms due to licensing or operational issues
Integrating with a company's login system or unique hardware
VR games for Meta Quest
Broadly, if there's something combining "VR (3D) + Multiplayer", then XRSynthesis might be a useful framework to consider.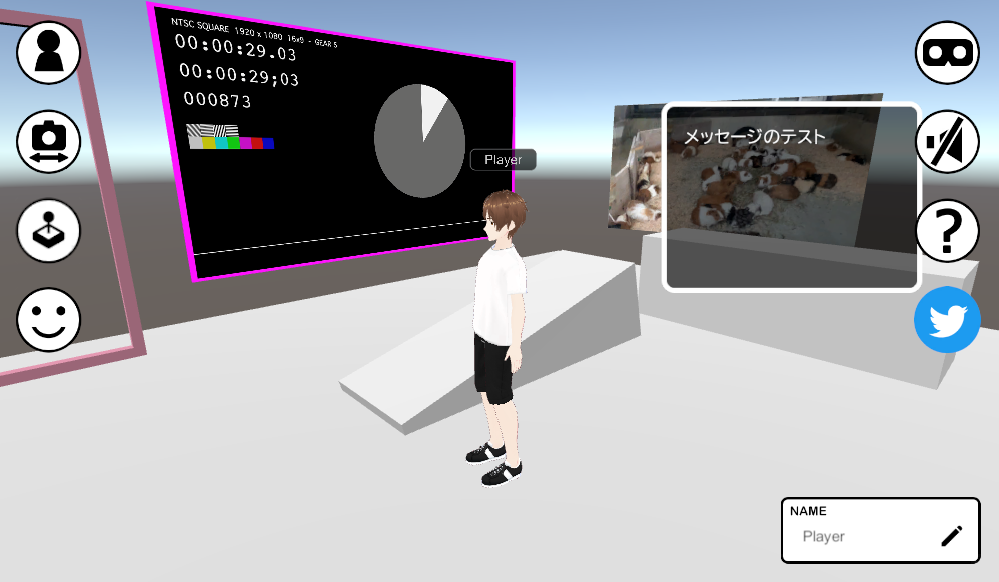 Function List (Overview)
Smartphone & PC keyboard movement

First-person and third-person cameras
Virtual joystick (supports multitouch)
Automatic and manual cameras

Motion controller movement in VR
AssetBundle World building
Portal transitions between worlds
Watching streaming videos in 3D spaces (using HLS playback like Cloudflare Stream)
Note: Platform-specific restrictions may apply.
Development Roadmap
The following are currently unimplemented but are high-priority features as of September 2023:
Integration with various voice chat services
Uploading worlds & VRM avatars
Full tracking support
A real-time server supporting many simultaneous users (Note: Due to server load and data usage, even if realized, the costs might be high. But it's under consideration.)
Offerings of "XRSynthesis"
Note: Currently, providing XRSynthesis outside of Japan is challenging due to our limited communication skills and lack of business experience abroad. We are exploring ways to address this.
There are mainly two ways to avail it. As the details can vary greatly case-by-case, please directly contact us for more information.
If our company is commissioned to develop using XRSynthesis as a framework: It'll be standard contract development.
Licensing the source code: Sharing the project on GitHub for a certain period and offering installation support. Clients' Unity engineers can freely modify and use it (Note: Libraries like VContainer, UniTask, UniRx, and MessagePipe are utilized. An "inspection" of the project files is conducted before licensing). Development support from our side is available as needed.
Use Cases
Japanese radio station J-WAVE Inc.'s "J-WAVE META STUDIO" is running on XRSynthesis.
We've licensed XRSynthesis as a base system for Visualize Inc.'s metaverse system "WXR".
As of September 2023, there are several undisclosed or private use cases.